The Conversation Article – 'Levelling up: the quarrel over who gets funding is a sideshow to much bigger obstacles' 
March 2021 – Nigel Gilbert, LIPSIT Principal Investigator and Nigel Driffield, LIPSIT Co-Investigator
Click here to read the full article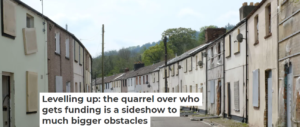 LIPSIT Achieving Levelling-Up Report 
November 2020
The Achieving Levelling-Up report [published 18 November 2020] identifies a number of problems with the current system for managing local economic policy, and suggests a new framework in which levelling-up should be possible.
Click here to read the full report
Click here to read Appendix 1: Additional Evidence
Click here to read Appendix 2: Supplementary Findings
Click here to read the press release 
Click here to view a recording of the launch event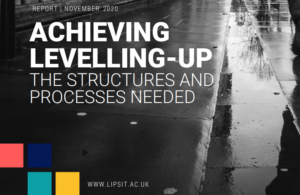 LIPSIT Regional Case Study Profiles
July 2020 – Dr Charlotte Hoole, LIPSIT Co-Investigator and Dr Ananya Mukherjee, LIPSIT Research Associate
As part of Stage 2 of the LIPSIT Project (secondary data analysis), profiles have been compiled for the following eight regions:
These regional profiles provide a detailed account of the regional context, devolved structure, performance targets and key data relating to innovation, business, infrastructure, people, place and the environment for each of our case study areas.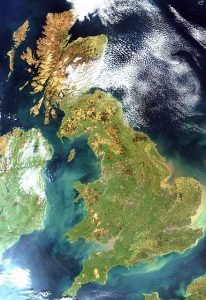 LIPSIT Policy Briefing: Prosperity, Inclusivity and Sustainability across UK Regions
April 2020 – Dr Charlotte Hoole and Prof. Simon Collinson, LIPSIT Co-Investigators
This policy briefing reports on a study to assess economic growth, inclusivity and sustainability across UK regions in terms of both current performance (in 2018) and change in performance (between 2013 and 2018).
Click here to read the full report